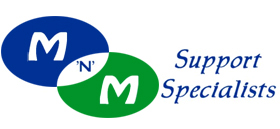 "Let Us Take The Burden Off You!!"
Rates
There are two ways for us to service your needs :
Per Project
All projects are negotiated based on their complexity and longevity. It is standard policy to require a 50% deposit for all projects estimated to take longer than two hours to complete. Projects are billed on an hourly basis in 15-minute increments. One hour minimum of service is required.
Retainer
- Gurantee your hours by paying in advance
Payable at the beginning of each month
Monthly retainer rate - 10 prepaid hours $ 400.00
Monthly retainer rate - 40 prepaid hours $ 1,200.00

Any unused time will not roll over
Rush fee +20%
The fees listed above are to be used only as a guideline.
They are not binding and are subject to change.
We only receive payment for the hours worked. We pay our own taxes, insurance, and other benefits directly to the designated regulatory agencies. We use QuickBooks Timer to ensure that we bill our clients accurately. Please contact us at: requests@mnmsupportspecialists.com to discuss how we can take the burden off you!!!.
Want to see a cost comparison of how using M'n'M Support Specialists can save you over $ 67,000 per year? Click here and we will show you.
Payment
Payment can be presented via business check and PayPal. Please make checks payable and remit your payment to:
Michelle Zambos-Duerksen
M'n'M Support Specialists
1571 SE Wilshire PL #103
Stuart, FL 34994